RECOVERY
The recovery is based around mineral and organic waste which is used by the cement sector in producing cement. REVATECH supplies cement factories with more than 35,000 tonnes of waste per annum, waste that is able not only to replace raw materials otherwise extracted from the quarry, but also the usual fossil fuels used in manufacturing cement.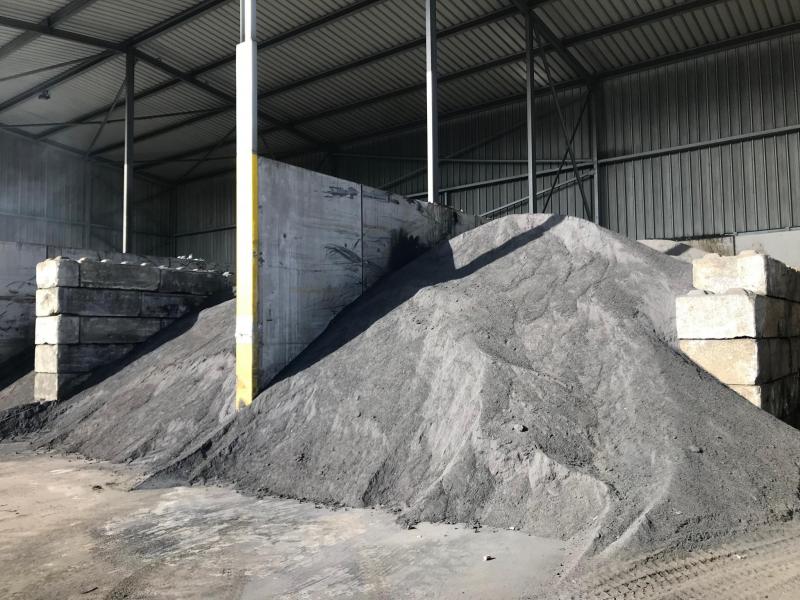 REUSABLE MINERAL WASTE PRODUCTION
REVATECH produces around 12,500 tonnes of waste destined for the cement industry per year.
REVATECH is a long-standing supplier to the cement plant in Obourg, near Mons in Belgium, mainly delivering iron and alumina carriers.

Yet REVATECH also supplies other European cement industries with the same aim; that of reducing quarrying and extraction of raw materials by substituting this with waste.
Incidentally, REVATECH also supplies gypsum to cement manufacturers, for use in regulating the speed at which cement sets.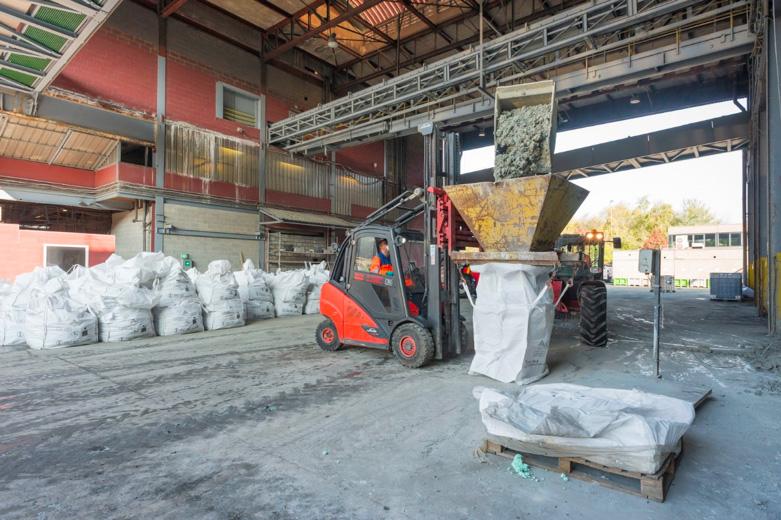 METAL HYDROXIDE SLUDGE PRODUCTION
REVATECH produces concentrates of non-ferrous metals (Pb, Zn, Cu, Ni, Co, Mo and Sn) from waste (liquid, powdery waste but also filter cakes) coming from Belgian and European, but also other international metal refineries.
The zinc is mainly produced as zinc hydroxide intended for electrolysis plants and Waelz kilns.
The other metals are delivered to refineries (pyrometallurgy and electrolysis) to produce metals.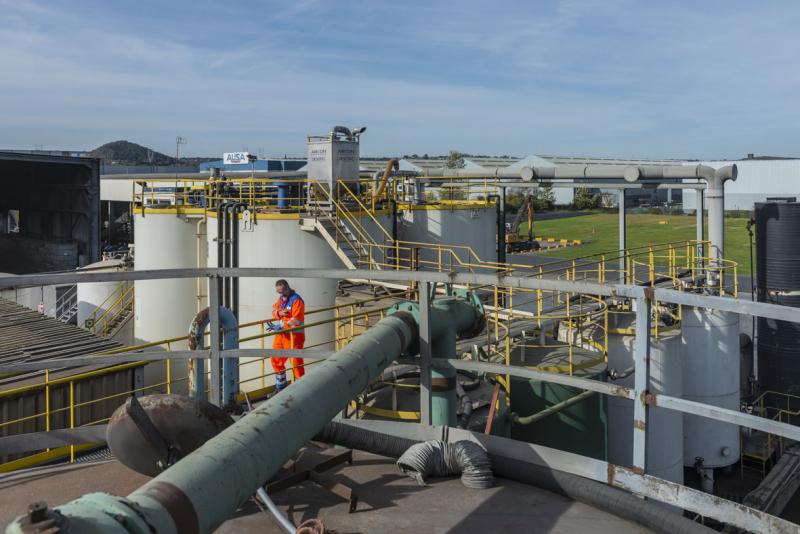 By way of example, REVATECH produces:
20,000 tonnes/year of zinc hydroxide ;
5,000 tonnes/year of lead oxide ;
2,000 tonnes/year of copper hydroxide and oxide ;
1,000 tonnes/year of tin oxide ;
500 tonnes/year of hydroxide and Ni, Co and Mo oxides.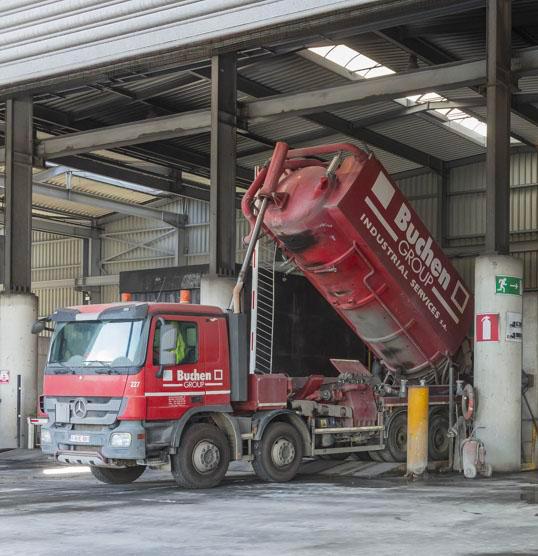 COAL PRODUCTION FROM USED ACTIVE COAL, FOR INDUSTRIAL USE
REVATECH produces a few hundred tonnes/year of industrial coal which is then reused in various industrial applications (thermal power stations, cement factories) as a substitute for traditional coal.
This low-sulphur coal offers interesting properties.
REVATECH also produces other qualities of activated carbon with a high sulphur content.
This type of coal is reused by Waelz kilns, reducing the use of coke.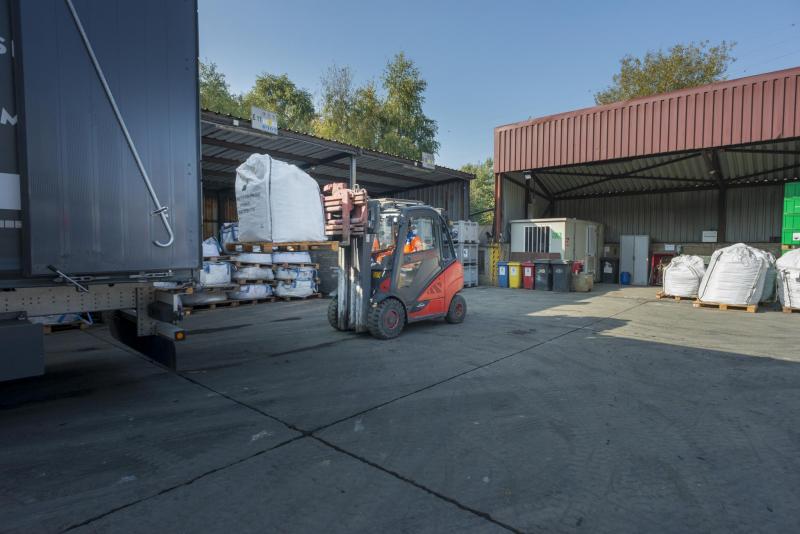 PRODUCTION OF MILLED FUEL FOR WASTE INCINERATION PLANTS
REVATECH grinds non-marketable cosmetics and in-bond goods and then delivers the ground products to incineration plants.
This milled material enables the production of energy that is converted into electricity.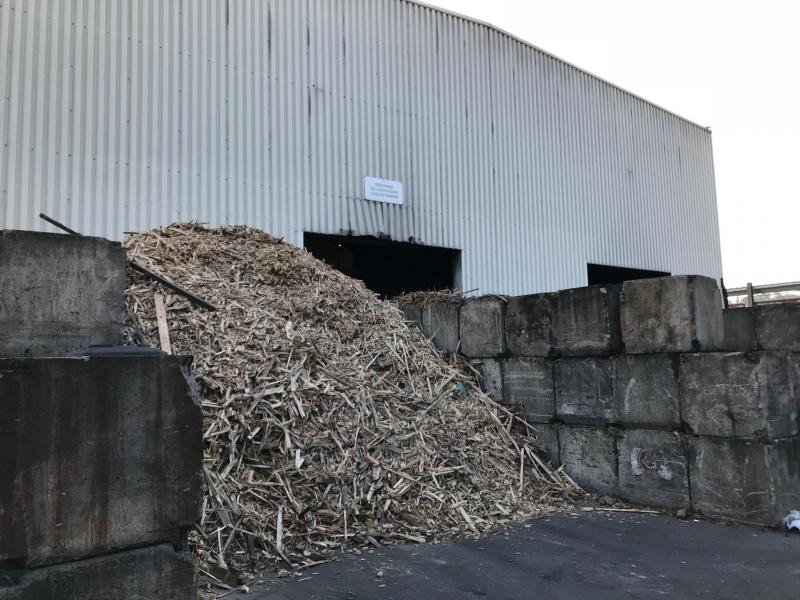 USED WOOD AND PLASTICS PRODUCTION
REVATECH produces several hundred tonnes of wood product, cardboard and plastics as part of its operations.
The cardboard is used by the paper industry, while the wood is co-incinerated by biomass power stations and used to produce electricity or heat.
As for the plastics, and in accordance with their quality, these are either co-incinerated in a cement plant and used as an energy source, or recycled in manufacturing further plastic products.